About Us
Fairwinds Estate Winery is ideally-situated in the hills of Calistoga and a destination winery in the northern realm of the world-renowned Silverado Trail.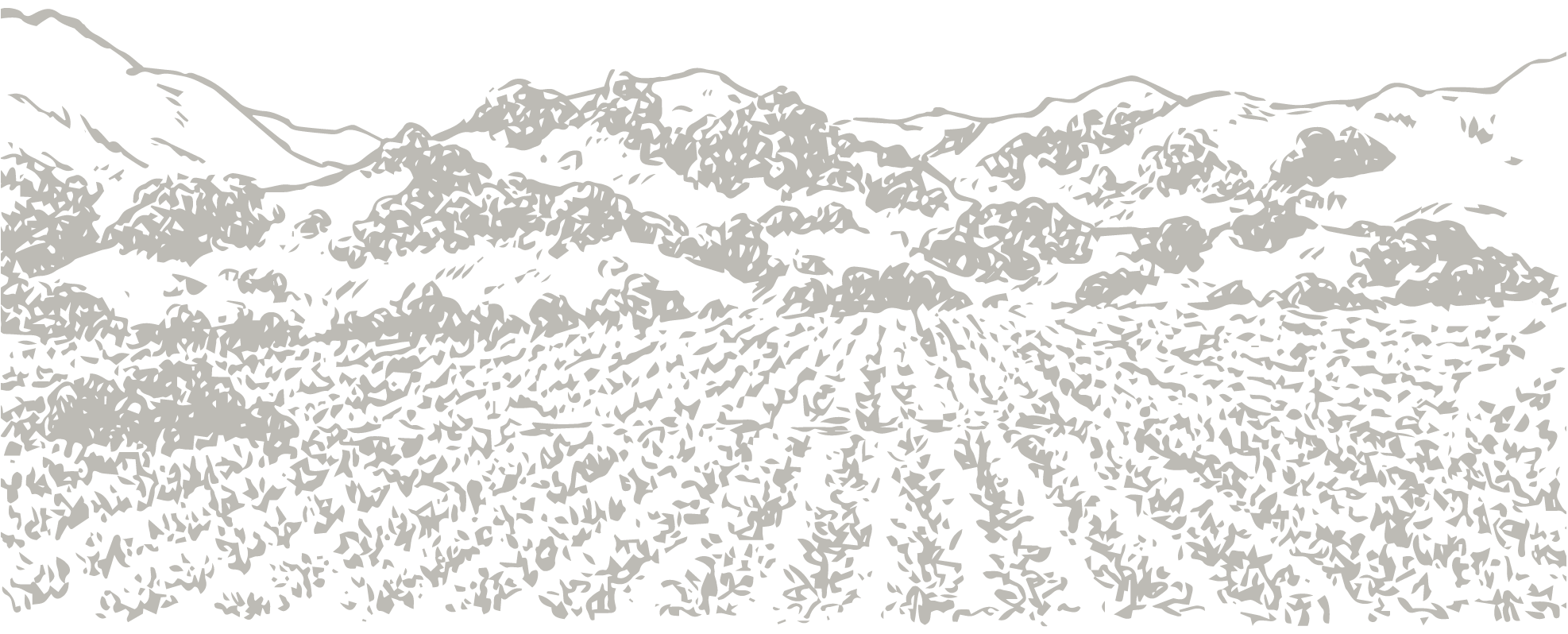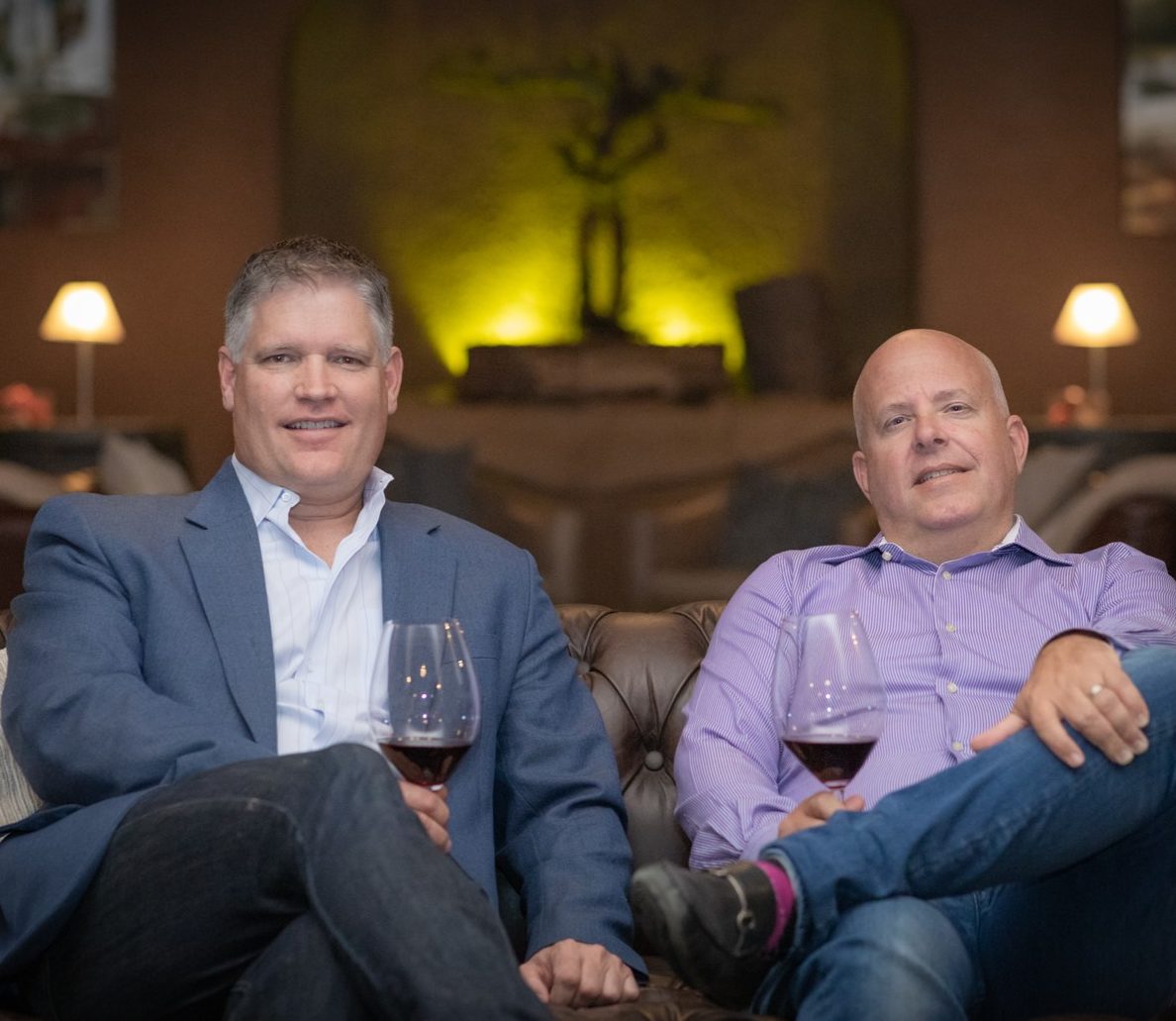 Fairwinds Estate Winery is nestled in the hillside off the Silverado Trail in the northern realm of Napa Valley. The historic winery was the 4th winery established in Napa Valley after prohibition.
In 1969, Thomas Cotrell and Thomas Parkhill, both Silicon Valley engineers, founded the Calistoga winery.  New York publisher Oakleigh Thorne subsequently purchased the winery in 1974 and appointed the Swiss- born Philip Togni as Winemaker.  In 1979, the Schmidheiny family of Switzerland purchased the winery and operated it for 36 years.
In March of 2015, Brandon Chaney and Anthony Zabit, both San Francisco entrepreneurs, purchased the majestic winery and began writing the next chapters of its historic journey. With their love of being on the water and 'living in the moment', they introduced to the Fairwinds lifestyle brand to world.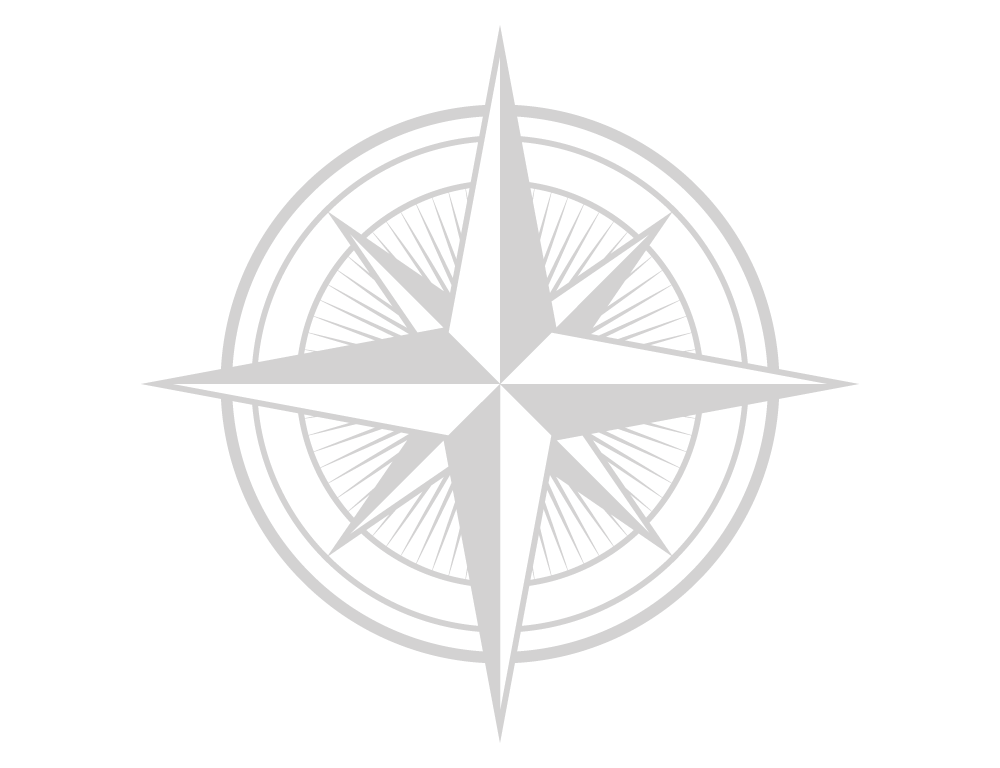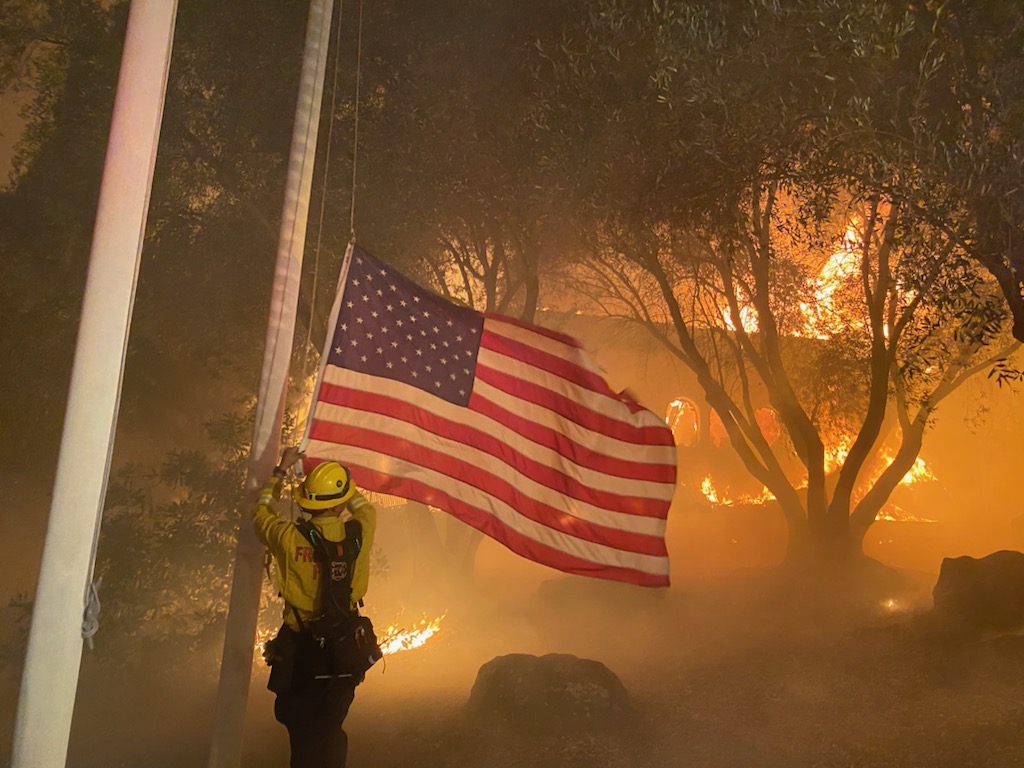 In September 2020, the winery suffered extensive damage in the Glass Fire that wreaked havoc in the wine country. Serendipitously, Fairwinds' wine inventory and production was spared in its underground wine caves.
In an act of true patriotism, the brave firefighters of Engine 559 of the Fremont Fire Department saved the American Flag as The Glass Fire overtook Fairwinds.  The next day, these brave men presented the flag back to Brandon and Anthony to proudly raise above the new structures to rise from the ashes in the coming years.
Planning is underway to rebuild the damaged structures on the majestic property to create an iconic architectural statement for family, friends & guests to enjoy in the future. Fairwinds is currently open for tastings and events in its 22,000 sq. ft. wine cave by appointment only.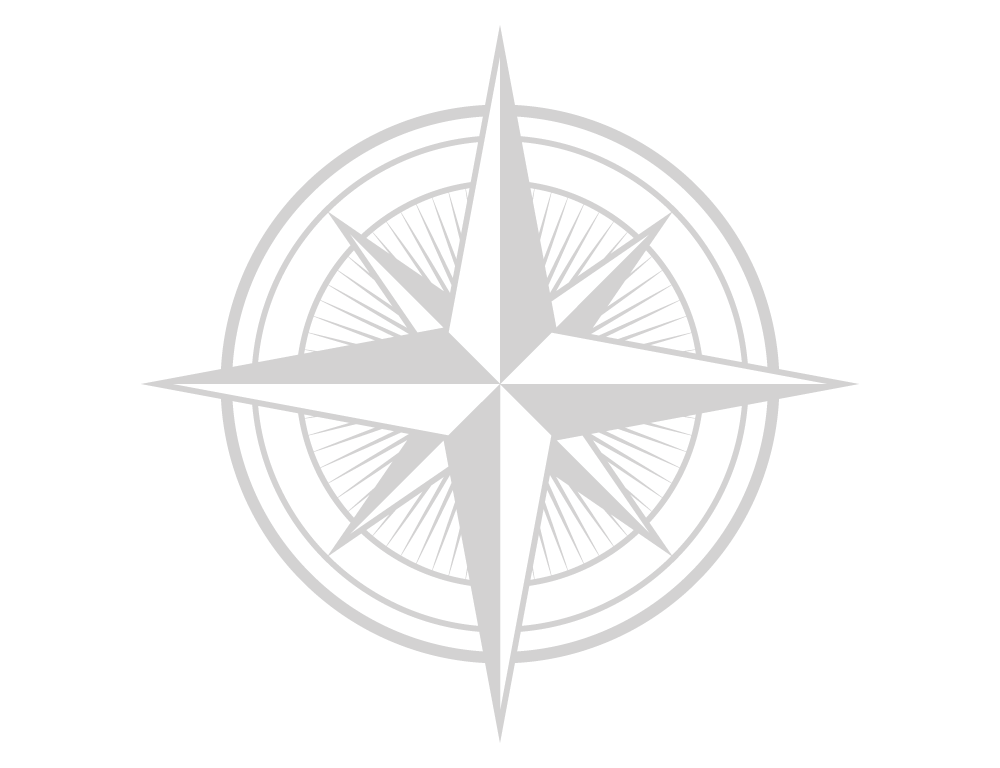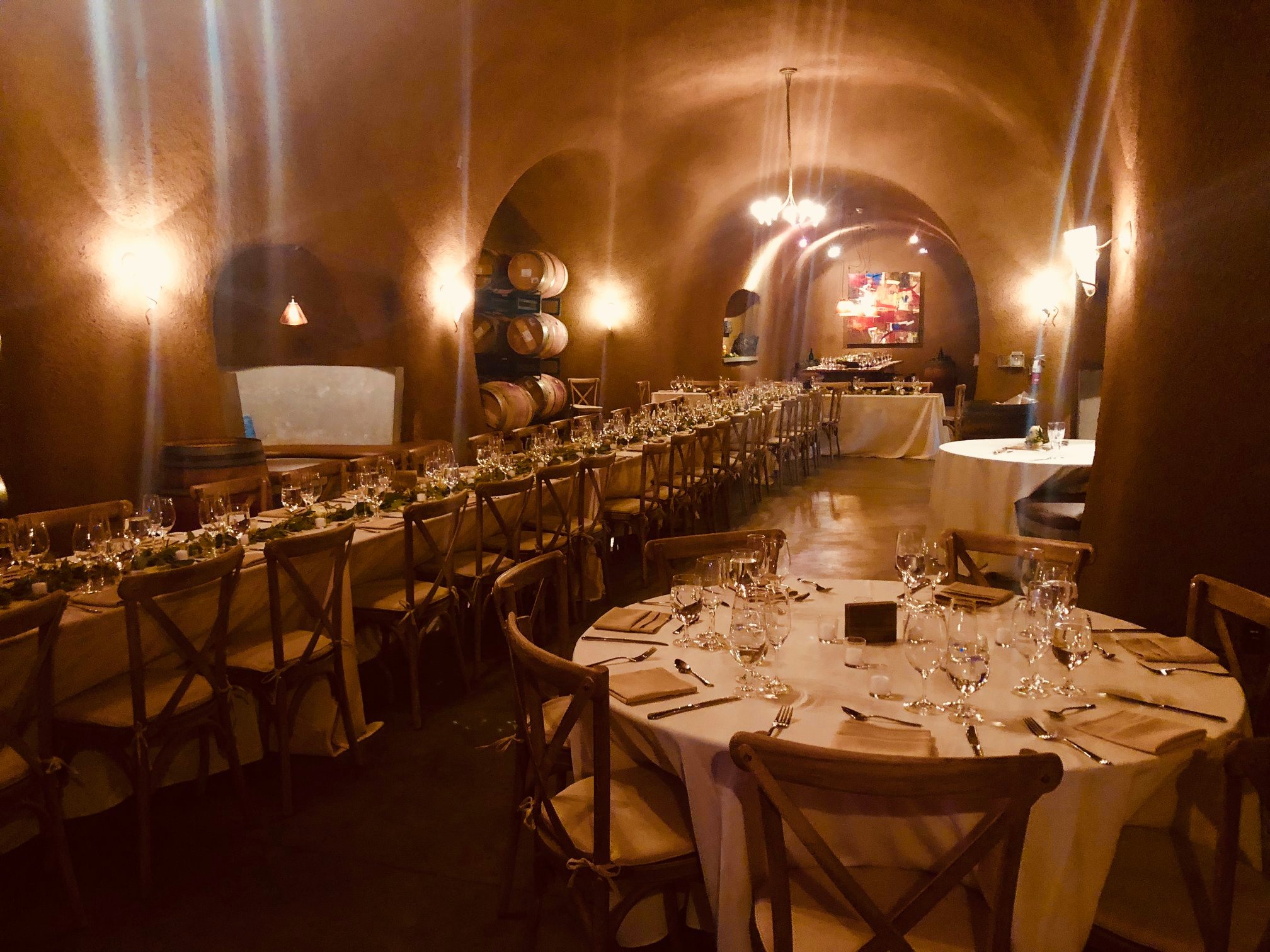 Tucked into the gentle hillside just behind the winery sits our magnificent 22,000 sq. ft. wine cave. As you walk through the heavy wooden doors to enter the cave, you will be immersed in a winery experience unlike any other.
Lined by thousands of wine barrels, you will be mesmerized by the stroll to the heart of the cave where the dining room and intimate alcoves host our special events and live musical performances.
Plan your special cave event today!
Our
Proprietors
Brandon grew up in Indiana. His father was a professor at Purdue University and his mother an artist. Brandon attended Indiana University and landed his first job with General Electric Nuclear Energy. This experience led Brandon to Co-Found a public utility company in the State of California which he was CEO for 20 years. In March of 2015, he purchased Fairwinds with his college roommate and life-long friend, Anthony Zabit. Brandon currently lives in the Lake Tahoe area with his fiancée Jen and their four children and five dogs.
Brandon Chaney
Chief Executive Officer
Anthony grew up in Madison, Wisconsin. Transplanting to the west coast, he made his mark as a successful San Francisco entrepreneur with over 20 years of experience in building disruptive businesses working along side Brandon. He also graduated from Indiana University School of Business where he originally met Brandon, his life-long friend and business partner. Anthony is married to Karen and has six children and currently splits time between his homes in Central America and the United States.
Anthony Zabit
Chief Operating Officer
Todd's passion in fine winemaking began over 20 years ago.  His deep exposure and wealth of experiences in old world wine practices include travels to wineries in France, Italy, Portugal, Austria, Croatia, and Hungary.  Todd's other passion is journalism and was an accomplished editor for several notable wine publications. His wines have won many awards and posted 90+ scores from industry experts. Todd is married with two children and live is Calistoga.
Todd Heth
Executive Winemaker
Growing up in Yountville, Adam has spent his career at the intersection of Real Estate, Technology and Wine. He has been an early investor, board member, founder, and advisor in a number of companies ranging from agribusiness, trading platforms, Fintech, real estate to wine with successful exits including an IPO. His passion is family, community, friends and great experiences in life. Adam, grounded in Napa Valley, resides also in the Bay Area with his wife where they raised four boys.
Adam Henderson
Chief Revenue & Experience Officer